Amani once said that there is no certain belly dance style. She said that the "style" that we Westerners often refer to when we for example, Egyptian, Lebanese, or Turkish style, more accurately refers to "the flavors of specific regions." Oriental dance is self-expressive, while folkloric dance is a traditional expression of a culture. When we perform Oriental dance in relation to a certain region, our dance may express those folkloric elements, with playful, yet traditional ways of performing to the songs and music.
That said, I often make reference to belly dancing "authentically" or "traditionally", while referring to the more recent developments of belly dance as contemporary or modern. There are many different flavors of Middle Eastern dance and many ways to express them. There is often confusion as to what is Oriental dance and what is folkloric. To summarize, belly dancers use some of the steps and elements of folkloric dance in their routines. Belly dance has origins from different Middle eastern countries, and belly dancers embrace most of them. In this article, I will differentiate between the most widely recognized styles today.
Traditional

Classic or Traditional Cabaret style belly dance as we know it today first developed in Cairo Egypt, Algiers, Beirut, and in Turkey during the 1920s. Dancers performed in restaurants and nightclubs, cabaret style, in ornately glamorous and exotic costumes. A cabaret dancer uses elements of Oriental music, pop and classic songs, and some folkloric styles in her show. Her routine varies according to what is accepted in a certain region or she may blend world music style and flavors of many regions in her show. She often makes a grand veiled entrance to an Oriental piece or a favorite song, then dances to other musical pieces and songs, ending with a dramatic piece such as a drum solo.

Classic Egyptian cabaret dancers often enters with a veil, holding it while she dances, discards it, then dances to an Oriental piece that includes varied rhythms. She then may dance to a taxim, followed by classic, pop, and folkloric songs and music, then a taxim baladi progression and drum solo. She curtsies, then slinks out of the space after her show, leaving her veil behind. Egyptian dancers play sagats sparingly, usually only during a shabbi or baladi piece. By contrast, Turkish cabaret dancers may enter wearing a veil, dance to a fast song then remove the veil to perform extensive veil work and drops into gymnastic floor work. She plays zills extensively, and performs dramatic drum solos. She may dance to a lively Romany 9/8 song at the end of her show. Classic American Cabaret Style, which became popular during the 1970s, stems from the Turkish style, while dances in the Arabian Peninsula and Lebanon share characteristics of Egyptian and Turkish belly dance. This study is not complete without mentioning Greek belly dancers who also perform using the format of a five to seven-part routine, wearing glitzy and sexy costumes, extensive zills, veil and dramatic floor work, while performing to Greek belly dance music.


Contemporary

Modern Egyptian dance or contemporary style began during the 1940s during the Golden Age of Egyptian Cinema and we still dance to the music of that era, although we now include modern pieces. Dancers performed with a large orchestra but today the music is often synthesized. Egyptian dance is today is refined, often choreographed, danced on the toes or in heels, and has influences of ballet. An Egyptian dancer performs very little or no floor work, while Arabian dancers may include more dramatic costuming and perform floor work.

Folkloric dance is the ethnic dance of various regions throughout the Middle East. These dances reflect various cultures and the costuming is traditionally specific to each unique region. Belly dancers often involve a few elements of ethnic dance in their shows, or perform the dances separately. The focus of Folkloric dances changes from a solo dancer to a folkloric dance group.

American Tribal is modern and blends styles and costuming of many traditions, historical periods, and world dances. Dancers perform solo or in groups. They dress dramatically in costumes that are a mix of ethnic styles, wear body and face tattoos, and dance to blends of folkloric world music. American Tribal is now becoming popular in other parts of the world.

Fantasy belly dance is emerging in its own right. Dancers may create a theatrical belly dance show that expresses a conceptual fantasy or theme that blends world dance styles. Dancers wear theme costuming that may resemble American Tribal or a glamorous fantasy look.

I hope you enjoyed reading. I have danced in restaurants and nightclubs that reflected the region and themes of various parts of the Middle East. My writing reflects what I have experienced.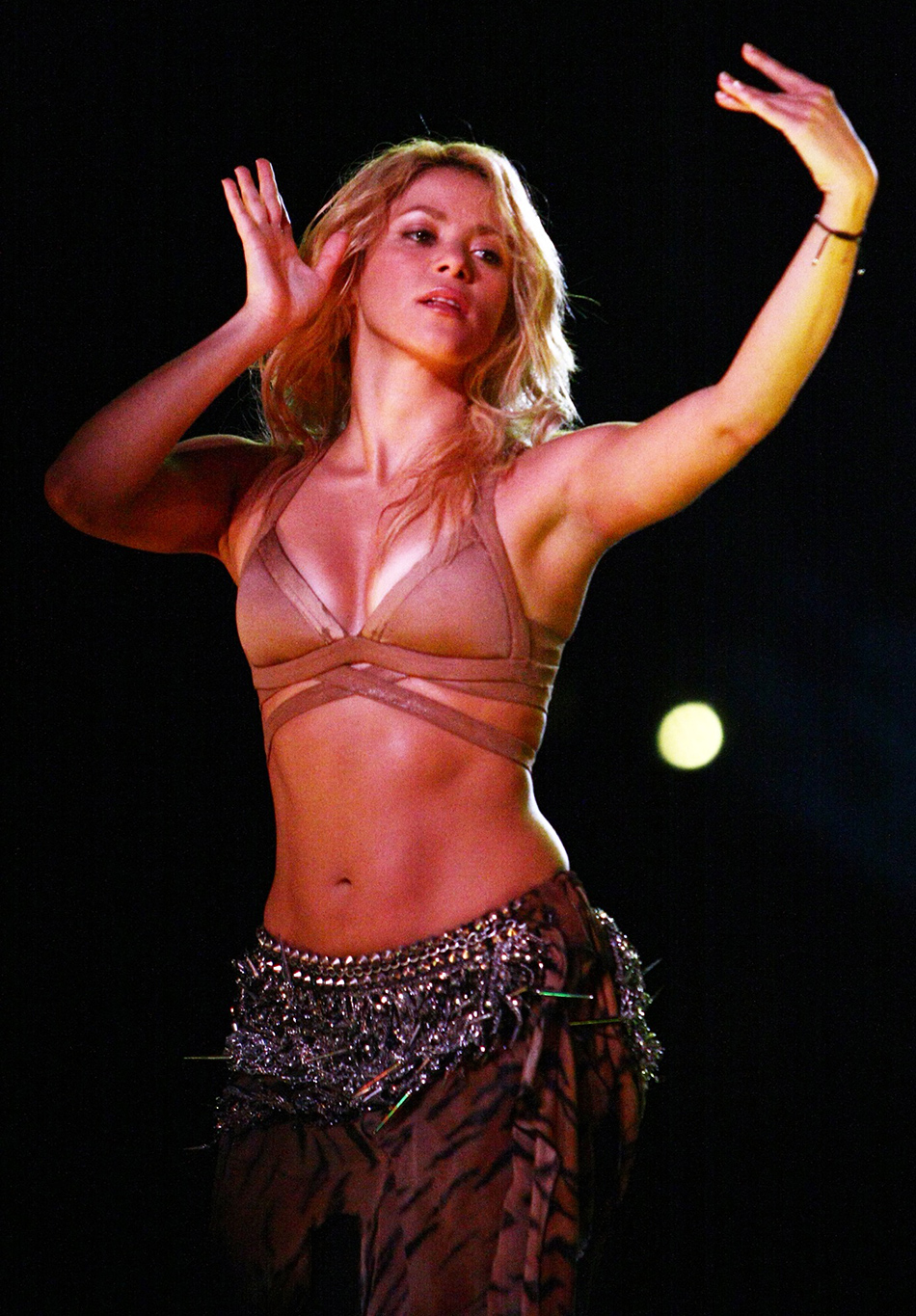 Shakira

Shakira Isabel Mebarak Ripoll (born February 2, 1977) is a Colombian singer, songwriter, dancer and record producer. Born and raised in Barranquilla, she began performing in school, demonstrating Latin American, Arabic, and rock and roll influences and belly dancing abilities. Shakira released her first studio albums, Magia and Peligro, in the early 1990s, failing to attain commercial success; however, she rose to prominence in Latin America with her major-label debut, Pies Descalzos (1996), and her fourth album, Dónde Están los Ladrones? (1998). Shakira entered the English-language market with her fifth album, Laundry Service. Its lead single, "Whenever, Wherever", became the best-selling single of 2002. | Shakira, Singer, Colombia, Bellydance, Latin,