Let's face the truth: Belly dance changes your life. Ok, ok…anyone who's into a new sport discipline and philosophy will say that. From jiu-jitsu to chess, every sport has their imprinting to new life values and new cultures.
I can't help though, to observe how belly dance has the power not only to change the way women see themselves but as they see the world.
Back in the days when I started my own path, I did not know exactly what was so attractive to me in this new experience: the music I guess, the mystery of the East, the desert and it's colours, the costumes, the amazing movements I saw in Dina, in Aida, in Souheir. I definitely did not know in what kind of dimension I was about to enter.
With time you start making the first dance steps, and you start comprehending the differences that make the world shake when it comes to Occident – Middle East paragon. From culture to politics, art is the secret weapon to (maybe) make people understand that we are only humans and most of our wishes are the same no matter what religion or what nationality we belong to.
As a woman, I first understood that there is no competition in belly dance, we do not dance for others but with others, we find out who we are and what we want. We understand deeply that a group of dancing people is a tribe that together can vibrate the best feelings and spread it out with everyone we know. It's all about unity, growing, sharing.
We become stronger and more aware of our place in life and mainly important is that the learning is never completed: you cannot afford to stop studying and going deeper in the past cultures and keep looking forward for a continuously growing art form.
Belly dance dynamics is so much connected to life, and as I watch the Olympics here in Brazil I can only say that we could be with those athletes, because we share so many values with the own philosophy of the most noble of sports.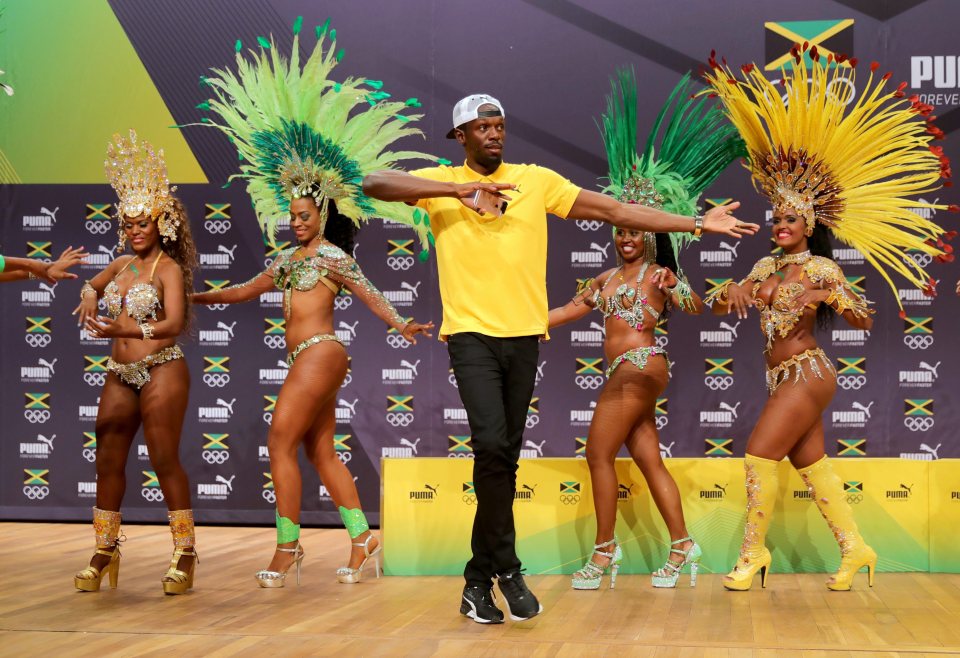 Usain Bolt in Rio 2016

During a press conference in Rio, 2016: Usain St. Leo Bolt, OJ, CD, is a Jamaican sprinter born August 21, 1986. Regarded as the fastest person ever timed, he is the first man to hold both the 100 metres and 200 metres world records since fully automatic time became mandatory. | Usain Bolt, Rio, 2016, Samba, Olympics, Dance, Breasts, Festive, Press Conference, Run, Track, Sprint,

Years ago in Italy, I was having a chat with other teaches about how the market was saturated and they were really worried about the future of the art. I felt somehow old, thinking about all the time that was in the past and how things were different. I don't miss anything particular because I know that is still so much to come and how new dancers will bring new styles and value to the art. I worry about all that is happening in the Middle East and how it is affecting our continuous need to update ourselves with all the teachers that are located in that region, it affects how we can get local training and knowledge to our students, how we can take them there so they can breath that magic air themselves and discover in a first person experience the art we so much love and try to spread.
I have a very ambitious dream and that is Art, Dance and Music bringing these worlds together and overcoming all the other barriers. One thing is for sure: we are not giving up and we are not stop dancing.