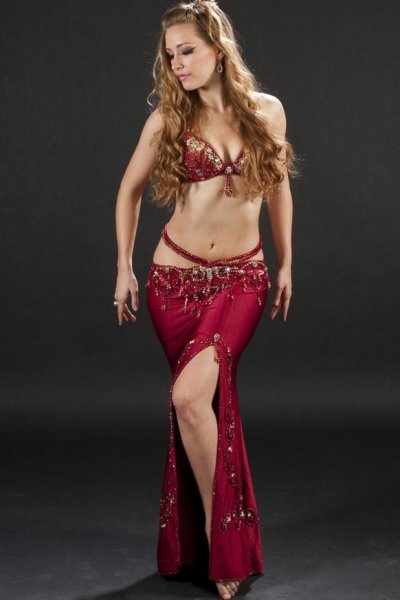 Stefanya
Principal cast member of the Bellydance Superstars and owner of the Los Angeles Bellydance Academy, Stefanya is an acclaimed choreographer, award winning dancer, and rising international dance star. Stefanya is currently teaching and performing across the globe. | Photo: Aaron Stipkovich | Link | Stefania, Bellydance Superstars, Portrait, Los Angeles Bellydance Academy, Ballet,
An Exotic Flower
Passionate, Playful and Unique, Stefanya is an exotic flower, blooming with every beat in rhythm. Acclaimed choreographer, award winning performer and sought after instructor, Stefanya is currently teaching and performing across the globe. She is the owner of the Los Angeles Bellydance Academy, a principal cast member of the world-famous Bellydance Superstars, and the dance director of the Adam Basma Dance Company. She can be seen on screen in numerous national and international commercial campaigns, television shows, and films, appearing live on stage with fellow artist such as Tom Delong, super-model Heidi Klum, and talk show star Kelly Rippa. Taking dance to new heights, Stefanya made headlines as a featured stilt dancer in the world premiere of "Stilt World" and in the Bellydance Superstars' stage production "Raqs Carnival". Performing internationally as an ensemble member and solo artist, Stefanya has graced the stage in more than twenty-five countries throughout the in some of the world's most prestigious venues.

Stefanya ia the owner of the LA Bellydance Academy, a one of a kind dance studio in the heart of Los Angeles, California. The LABA is an instructional brand committed to education, motivation and assisting all artists in achievement of their personal dance goals. Weekly classes include Belly dance, Tahitian dance, Yoga fusion, Arabic Folkloric dance, and drumming. The studio hosts all dancers, in all stages of their dance development. Introduction sessions, beginner classes, level two classes along with a performance company include the wide variety of classes studio has to offer.

Performing across the globe Stefanya is a performance company member of the world-famous touring belly dance company, the Bellydance Superstars. A total of eight years with eight hundred plus shows in more then twenty-five countries this professional dance experience has provided Stefanya the tools and motivations needed to move forward passionately with insight and professionalism. Producing multiple successful events which includes "Allah Kushnir LIVE in Los Angeles", "Club Bellydance L.A." and the "Arabic Arts Festival" Stefanya's goal is to unite dancers in celebration of truth and life through the love of dance.