Please visit our sponsor.
Your lips need as much attention as your eyes when you prepare your face for performance.
"

"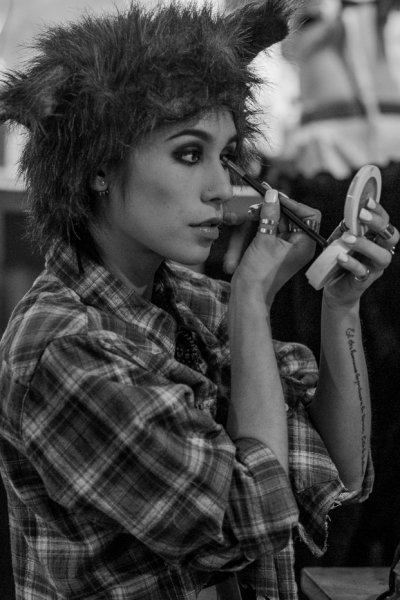 On the cover:
Red lipstick
Lipstick is a cosmetic product containing pigments, oils, waxes, and emollients that apply color, texture, and protection to the lips. Many colors and types of lipstick exist. As with most other types of makeup, lipstick is typically, but not exclusively, worn by women. The use of lipstick dates back to medieval times. Some lipsticks are also lip balms, to add color and hydration. Red lips are particularly popular. (Link) ©2016 Aaron Stipkovich
It's the only color you need for performance
[Comments] Is there a lipstick shortage?

I ask because I'm not seeing anyone wearing any at dance performances. Or perhaps they are wearing beige or peach colors (so they might as well not be wearing any). I see beautiful dancers in sparkly costumes, perfect hair, and gorgeous (well done, ladies!) eye makeup. But then their lovely smiles disappear because they are not wearing a vibrant lip color.

Your lips need as much attention as your eyes when you prepare your face for performance. Lip color defines your mouth, frames your smile, and balances the heavy eye makeup we customarily use. When I see a dancer with exotic, smoky eyes, but no bright lipstick, it feels like something is missing.

And by vibrant, I mean RED. Not fuschia, plum, mauve, or pink.

A quick check at the local CVS confirms that there is a plentiful supply of lipstick. So what could it be? I'll share my theories - I'd be very interested in hearing from you if you have other ideas.

Fear of clown face Do you remember the very first time you applied sufficient makeup for stage? Do you remember how frightening it was up close? But then you saw a photo or video of yourself in performance, and realized that all that makeup just enables the audience to see your features better. They see the windows to your soul, not your thick black eyeliner. They see your lovely smile, not the giant mouth from the opening credits of The Rocky Horror Picture Show.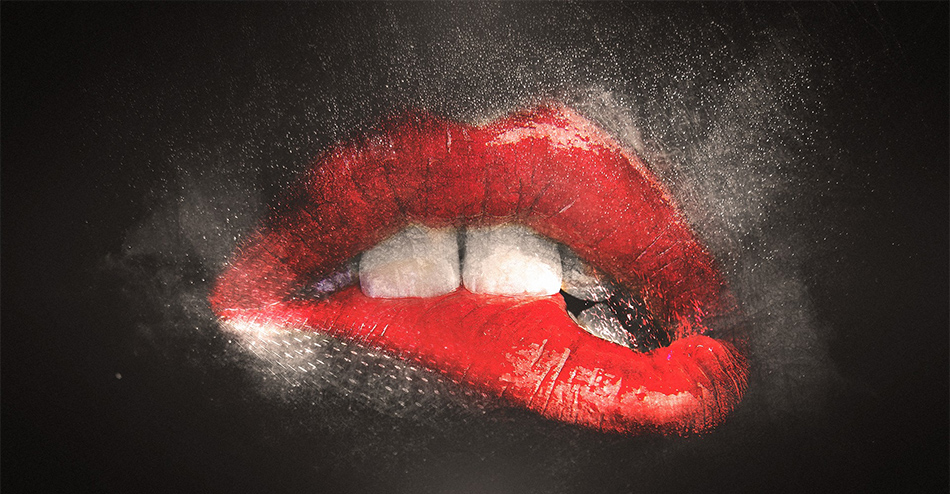 Fear of lipstick transfer This is a valid concern, especially if you perform with veils. The last thing you want is to stain your costume or your beautiful veils. Fortunately, there are many matte options available for lip color. Matte finishes are flat, not shiny. The ingredients that make lip color shiny are often what makes it gloppy and easily transferable - to your teeth, your fingers, your veil, and any thing else in close range. And, if lip color is easily transferable, that means that it won't last long, either. Matte finishes feel a bit odd - like you shellacked your mouth - but they last much better in performance and are not likely to smear. If you feel you must have some shine, you can dab some clear gloss over the color.

Fear of the color red Many women don't think they can wear red. I disagree. First, there is a red for everyone, regardless of hair and skin tone. Dancers with paler, cooler skin tones do better with the blue-ish reds, while those with warmer olive and golden skin tones look great in coral or orangey red. And there are some reds that look good on everyone - Revlon seems to be very good at this. Check out their "Revlon Red". If you are not confident of what looks good on you, consult with the friendly folks at the department store cosmetics counter - they are experts.



Why does lipstick have to be red and not some other color? My teacher, Katia of Boston, always tells us that red anything - lipstick or nail color - is neutral on stage. This means that it always looks right, regardless of what you wear or what the lights (if there are any) are doing to your face. Maroon or fuschia shades are problematic, at best. In the wrong light, maroon can look black, giving you an Elvira-ish appearance. On the other hand, lighter shades - like peach or beige - just disappear.

Back when I was a toddler dancer, the dance troupe I was in was slated to perform in one of Morocco of NY's stage shows. Being the ever-organized person she is, Aunt Rocky sent performance guidelines ahead of time. One of them was that everyone had to wear red lipstick. No ifs, ands, or buts. Rocky has a vision for her shows and a great eye for what looks good on stage. We ended up not performing because someone got injured, but I enjoyed the show and still have the tape. Everyone obeyed Rocky to the letter. And you know what? All I see are beautiful dancers with beautiful smiles.

(This article first appeared on Belly Dance New England. Reprinted with permission of the publisher.)
Amy Smith
Amy Smith, Contributor: Amy Smith discovered Middle-Eastern dance, or belly dance, in 1994, when she saw a belly dance troupe perform at a women's event. Since then, she has studied, taught, and performed. She was a regular performer at the Middle East Restaurant (Cambridge, MA) and the Athenian Corner (Lowell, MA), and has performed at a variety of community events, including Portsmouth First Night, Hammond Castle Renaissance Faire, the Boston International Festival, and Newburyport Homecoming. Amy was also... (more...)